AERIALIST | ACROBAT | CANES
Alex Smith has a background in dance, aerials, acrobatics and balance work, and has a well-rounded understanding of the technical and performance elements of circus and body work. He often performs canes and hand balancing in Halifax and Toronto, and in 2015 and 2016 performed at the Bamboo Festival in Costa Rica.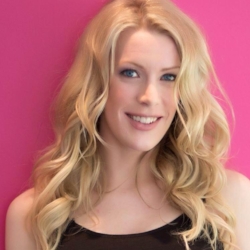 AERIALIST
Kristin Langille Dahl has been the head aerial instructor at Halifax Circus aerial program since it's opening in 2009. She is one of the city's most recognized circus performers and regularly performs solo and duo acts on silks and aerial hoop. She's a graduate of the instructor program at the National Circus School, and has completed foundations of aerial circus, trapeze and aerial fabric at NECCA, the New England Center for Circus Arts. In November 2015 her passion and wanderlust brought her to Hong Kong to compete in the Professional Women's in Dance Trapeze at the Aerial Performance Tournament, where she placed 3rd in her category. She also practices fire: poi spinning, torches and contact fire, fire fans, fire fingers and flaming devil sticks.
Kristin graduated from the Dalhousie Acting 4 year Program, has 12 years of dance training and has an education degree from the University of Maine at Fort Kent. She has been a member of The Irondale Ensemble Theatre Company from 2000 on, and worked with them for a month intensive at the Dell'Arte School in Blue Lake, California. In 2011 she performed with Mike at the International Clown Festival in Mumbai and Goa, India. She is a professional actor and has had many lead and principal roles in film and television. In 2013 she was honoured with the award for best actress at the Atlantic film festival for her work on the film "There are Monsters".
Kyle Scott has a theatre degree and a degree in kinesilogy from Acadia University. He has 20 years of experience in national level sports; he was on the NS wrestling team for the Canada Games and the NS National team for rugby. Kyle is a founding member of Incendia Motus – the premiere fire-troupe in Atlantic Canada, and regularly instructs in our social outreach Circus Circle programs. He also runs our fire safety workshops, and tours his fire show every summer to Festivals across Canada and the US, from the Masters of Fire competition in Montreal to Burning Man in Nevada.
Cait Anthony is a 7th generation lepidopterist, well known for her yodelling and rock-paper-scissors expertise. She assisted Lord Carnarvon excavate the tomb of King Tut in 1922, but was bitten by a rabid dromedary and subsequently turned into a semi-permeable gaseous solid. Resuscitated in the following decade by a team of histrionic surgeons, she currently wanders the halls of Halifax Circus, a mysterious tentacled presence who cannot abide dust motes. She also does aerials. (Does anyone read these bios? Let us know)
AERIALIST
Jennifer MacLatchy has been training aerial acrobatics at Halifax Circus since 2010. She specializes in cerceau, but also works with aerial silks, trapeze, aerial hammock, corde lisse, and Spanish web. She has performed with Halifax Circus at Casino Nova Scotia, the Art Gallery of Nova Scotia, the Nocturne art at night festival, and the Pride parade, as well as in various Halifax Circus productions. When she isn't in the air, Jenn is also a kayak guide and instructor, a PhD student, and a wandering adventurer.
Mike Hirschbach has been a circus artist for 35 years. He performed from 2001-2003 with the Cirque du Soleil's touring show "Dralion." From 2003 – 2005 he was a Master Trainer with the Cirque's social outreach program, Cirque du Monde. As such, he trained the trainers in the existing Cirque du Monde programs, upgrading their circus, social and teaching skills in Orlando, Los Angeles, Las Vegas, South Africa and Burkina Faso.
Before performing with the Cirque du Soleil, he toured his solo theatrical-circus shows for many years. These performances were seen across Canada, the continental U.S., Europe, Asia, India, the Yukon and Alaska in venues such as the Calgary Olympic Games, the Canada Summer Games, the International Mime Festival in Montreal, the Canadian Cultural Centre in Paris, the Singapore River Festival and the International Clown Festival in Mumbai and Goa, India.
AERIALIST | ACROBAT
Guinevere Last was coaching and performing in Victoria, BC, and had the pleasure of performing with Halifax Circus at Nocturne in 2015 and 2016. She directed and performed in Nautica: A Circus Sea Journey, winner of the Live Arts Dance Moves Award at the 2016 Halifax Fringe Festival. She specializes in aerial silks, sling, rope, and straps.
AERIALIST
Madelaine Higgins is a performance artist with over a decade of experience. Born in Halifax, Nova Scotia, Madelaine grew up dancing, acting, and climbing trees, and found their home in the burgeoning east coast circus arts scene. Madelaine is a graduate of the National Circus School's trainer of circus arts program and has seven years of experience teaching circus arts.
Madelaine teaches intermediate and advanced aerial arts, assists students in the development of performance pieces, and coordinates the production of cabarets, student showcases, and circus shows.
AERIALIST | HULA-HOOP
Chenise Haché has been training at Halifax Circus for 5 years, with a focus in aerial acrobatics, and is passionate about circus as a tool for positive social change. She has performed with Halifax Circus at Nocturne and at the Pride parade, and has completed an aerial teacher training course at the New England Centre for Circus Arts. When she isn't at Halifax Circus making everything run smoothly and sharing her passion for aerials, she works tirelessly towards issues of social justice for Aboriginal peoples, women's rights, and youth at risk. She also enjoys hula hoop, traditional dance, working towards the never-ending quest for splittier splits, and talking to stray cats.
AERIALIST | ACROBAT
Ethan Avila first discovered aerials in 2016 at a circus school in Mexico City. This sparked his interest in the Circus Arts and he has been training at Halifax Circus ever since.
Specializing in trapeze and aerial straps, he shows a particular interest in doubles aerial work, as well as partner acrobatics.
He has performed with Halifax Circus in the Halifax Circus on Music show in 2017 and at the Dream Big! gala event in 2018.
Ethan graduated from Dalhousie University with a Masters in Medical Physics and is currently working at the Nova Scotia Cancer Centre as a PhD student.
When he is not busy training to become a better aerial teacher and performer, he enjoys playing video games, supplying at least 60% of all sass at Halifax Circus, and winning local taco eating competitions.
AERIALIST

Nathalie Thibert has been training aerials since 2013. Originally from London, ON, she moved to Halifax in 2016 to pursue a Masters degree in Astrophysics. Upon graduating, she applied to the National Circus School in Montréal for their Instructor of Circus Arts program.
Nathalie specializes in corde lisse, trapeze, and cerceau. In 2017, she had the pleasure to perform inHalifax Circus on Music and Nocturne: Art at Night. She is constantly looking for opportunities to learn and grow as an artist, performer, and instructor and is thankful of Halifax Circus and members of the local circus community for constantly supporting her toward her goal to make the Circus Arts her full-time job!